//FIRST IMAGE ONLY // $first_id = intval($id_list[0]); //$first_image = wp_get_attachment_image_src($first_id, 'large'); ?>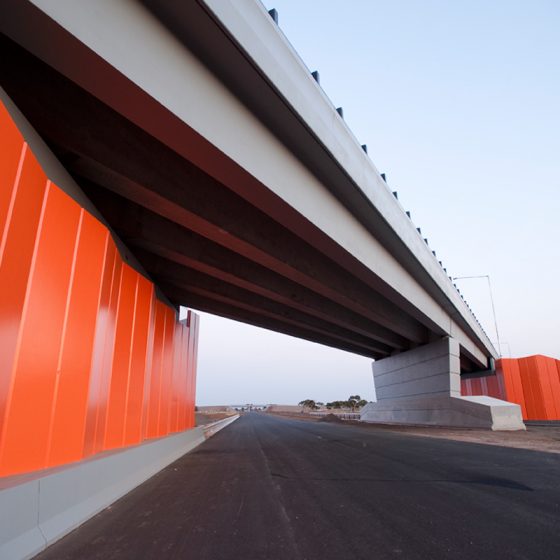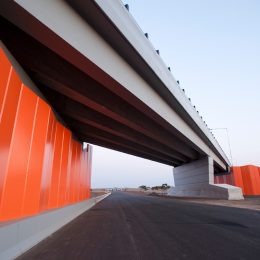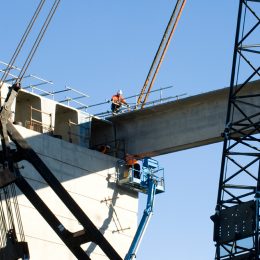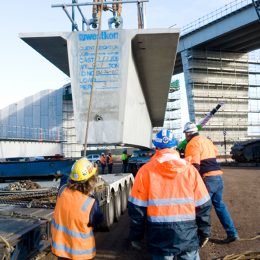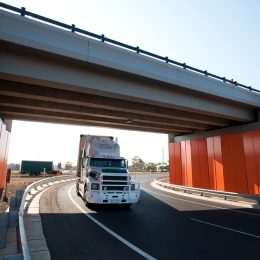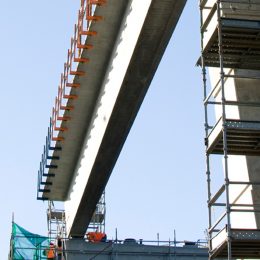 Client
CPB Contractors
Job Description
Supply of T-Roff Beams & Parapets/Barriers
Scope
T-Roff Beams 477 no.
1,000 no. Barrier Units, 5,000 lmts
115 no. Precast Wing Wall Units, 1,300m2
In November 2007, after working for months with Leighton Contractors, Westkon Precast was awarded the supply contract for 128 prestressed precast T-Roff bridge beams for all the bridge structures on the new freeway link. Along with the beams Westkon was able to bring to the table its other capabilities by supplying well over 100 very heavily reinforced (N-Bar) wing wall and fender wall panels as well as almost 1000 parapets, on and off-structure barriers and half barriers. The total contract involved 13,250 tonnes of concrete.
Production of the 128 prestressed precast concrete beams, in parallel with 349 prestressed beams for Leighton Contractors' Dynon Port Rail Link project, weighing between 30 and 100 tonnes commenced in November 2007 and were all completed by September 2008.
State of the art stressing beds capable of 1500 tonnes each were used to manufacture the beams. These moulds are enclosed with automatic temperature controlled hot & chilled water pipes to ensure high early strength to enable demoulding the following day.
The following day the beams were removed from the moulds using portal cranes and placed in the storage area. Due to limited storage available on the site, Westkon was able to store up to 100no. large beams under their portal cranes.
The overall project was completed ahead of schedule and the end result has turned out very impressive and outstanding project.